Dump old furniture
Best Ways to Get Rid of Old Furniture
September 15, 2023 – 09:45 am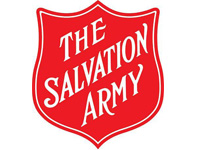 When I was a college student, and an English major at that, my apartment was furnished with mostly overturned cardboard boxes and plastic milk crates, unless we got lucky and found a couch on the side of the street. While it was easy to move between apartments, it was difficult to entertain friends and family with milk crate seating and cardboard end tables. So we eventually had to move on and get real furniture. And then, as soon as we can afford furniture that we're not ashamed of, we have to get rid of the furniture that we are ashamed of. If you're at that point, then this article is for you.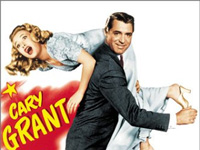 There are better ways to get rid of unwanted furniture than by chucking it off a cliff Arlo-Guthrie style, filling up landfills, and generally killing the whales (and whatever it lands on). And we don't want to kill those whales. Also, furniture sucks to move. And there are better options available for getting rid of home furnishings than just tossing them in the backyard and waiting for that next tornado to get rid of it. In fact, there are a lot of ecologically friendly, cheap, and easy ways to get rid of that old stuff. Some of them can even be tax deductible. And you won't be killing the whales.
It's win-win: tax write offs and you get rid of the extra garbage around the house.
Courtesy first when donating furniture.
The words "donate" and "dump" are not interchangeable. If you donate your old household furnishings, be sure they are clean and in good working order. Make sure your furniture does not have rips, tears, "friskiness" stains, odors, pet hair, burns, wobbly bits, splinters, graffiti, or the like.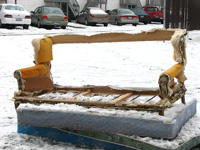 However, some nonprofits have refurbishing available for any "well-loved" pieces of furniture. Just be sure to ask before dropping off an unusable piece of furniture.
Best Ways to Get Rid of Old Furniture
Get rid of furniture by donating it to a charity or nonprofit. There are millions of local, state, and national charities or nonprofits that you can donate your furniture to. Consider donating to your church, or any church, to Goodwill, The Salvation Army, a senior citizen center, or a local charity, like Bridging (see conclusion for link) in MN. These pieces are redistributed in the community and often go to victims of fires, natural disasters, domestic violence, or other tragedies. Depending on who you donate it to, it may be tax deductible or even picked up curbside. Just be sure that the furniture is clean and in good condition.
Kid Galaxy Squeezable Remote Control Dump Truck. Toddler RC Construction Toy, Yellow


Toy (Kid Galaxy)




Easy-to-use RC dump truck toy for toddlers. Develops fine motor skills
Two-button remote control designed for little hands. One button makes it spin and the other makes it go straight
Soft squeezable design is safe for toddlers and won t mar furniture and walls
Drives on hardwood floor, tile, concrete and medium carpet
Age 2 and up; 27 or 49 MHz frequency; Dimensions: 6.5 x 4.3 x 3.0 inches; Batteries required: 5 AA (not included)
Luxlady Mousepad big old roadworking tipper construction concept IMAGE 38313496


Office Product (Luxlady Inc.)




Made of Natural Rubber base with silky cloth surface
Size Measure 9.8 x 7.9 x 0.1 Inches
Made in US. One piece per order
No-slip rubber undersurface firmly grips the desktop. Compatible with optical, wireless or laser mice
Absorbs sweating or spilled drinks without making a mess. Hand wash with mild soap and dry thoroughly
Zando Toddler Infant Baby Cotton Soft Cute Knit Kids Hat Beanies Cap A 3 Pack-Mix Color2


Apparel ()




ABOUT ZANDO: Zando is an American registered brand, all products are sold exclusively by USA 1st Store authorized retailers, all products are 100% brand new and...
CLASSICAL DESIGN: Our baby hat is made of high quality cotton for an extra soft feel. For newborns and babies, cute and cozy. Simple style that is great for everyday...
SUPER STRETCHY HAT: Our hats are made of high quality material, very soft and flexible, are suitable for children under four, approx 7.28 * 8.26 , stretched size:...
MATERIAL: Made of high quality cotton, durable and comfortable. The soft material is fit for skin, with good ventilate function
BEST GIFTS FOR BABY: Different colors for you to choose, these versatile and stylish beanies are great presents for a birthday or another significant event. Easy...

Kurt Adler 3.5" Noble Gems Glass Dump Truck Ornament


Furniture (Kurt Adler)




Dump Truck Decoration
Creatively designed with your needs in mind
Famous Kurt Adler Brand
The perfect gift
Measures 3.5 inches

Stebcece Plastic Furniture Wardrobe DollHouse Accessories Wardrobe Pink For Barbie Doll


Pet Products (Stebcece)




100% brand new and high quality
Material: Plastic
Color: Pink
A really cute miniature closet
Quantity: 1Pc (Tne Clothes hangers and shoes are not included)
Related posts: